D'n'd development with RPA, hpaPaaS, mBaaS and ESB (iPaaS)
Posted on January 11, 2018 in Develop Updated: February 20, 2019
Low-Code
Development using Drag'n'drop (Low-code development platforms - LCDP) is also taking a share in development pipelines with test/prod environments and version control.
Some of the areas are
1. RPA
Top RPA players are

2. hpaPaaS
In 2017 Microsoft Access RAD tools are called High Productivity Application Platform as a Service (hpaPaaS)

In the top quadrant there are only 3 players
Download the Gartner Quadrant to learn more.
According to Gartner, by 2020, at least 50 percent of all new business applications will be created with high-productivity toolsets
And compare features and integrations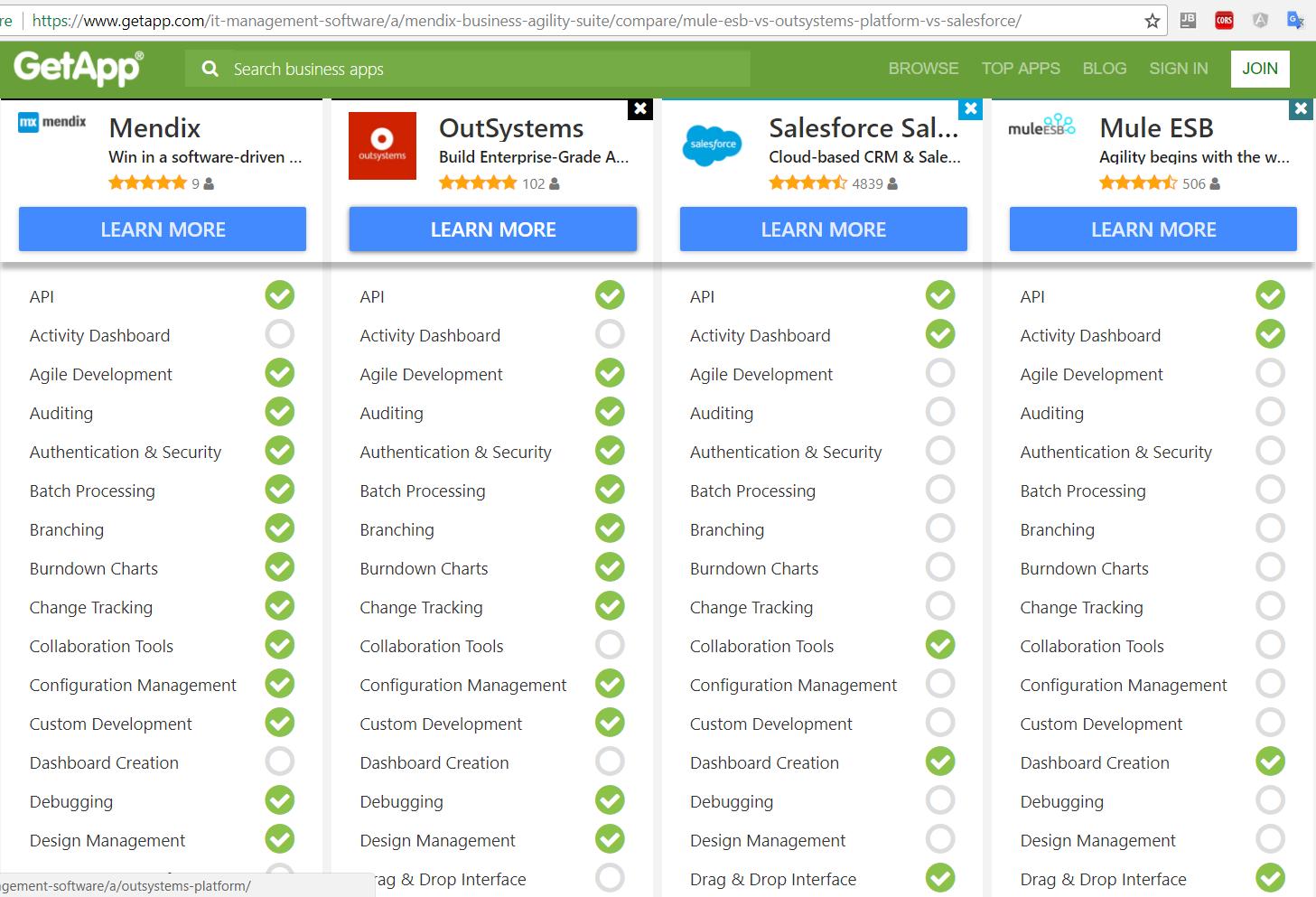 3. API
To create IOT or mobile backends there are API tools

4. ESB / iPaaS / MaaS
To tie applications together there are integration tools also called ESBs

No-Code
Some tools offers No-code development at all.
Product Hunt highlights a few of them here.
Links
Design Sprint
Microsoft Links
Other Links
The End